Barcelona's winter signing Philippe Coutinho is happy with rumors linking Neymar with a move back to Barcelona.
Recent reports claim that the PSG star asked the Barcelona board to make an offer to seal his return to Spain in the summer.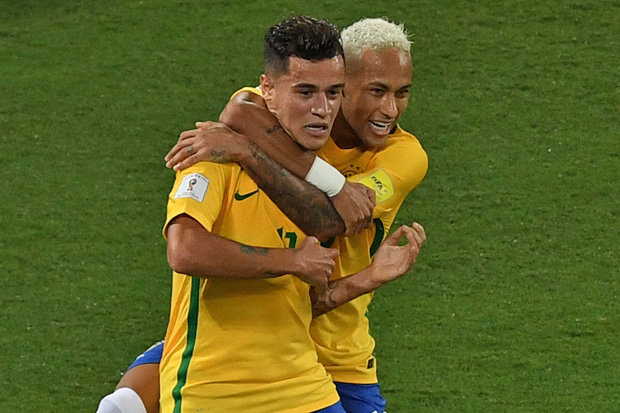 Neymar faces a struggle to be fit for the World Cup after suffering a fractured metatarsal and a sprained ankle against Marseille in the League.
Coutinho claims that he'd welcome Neymar in a Barcelona jersey again:
"Neymar is a great player. I play with him for the national team and it is a real privilege.
"It would be great if he came back to Barcelona, and of course we would open the door to that."
Whether Coutinho's comments came from him personally or he was pushed by the Barcelona board to provide a public invitation to come back for the PSG man.