It was quite a gesture from Manchester United manager Jose Mourinho, an uninvited one if we could add.
Antonio Conte was presented with a Manchester United shirt with his name on the back accompanied by a signature from Mourinho.
It might not be seen as a professional approach by an Italian prankster who showed Conte a video as he was holding his press conference before presenting him with the signed shirt and adding: "He told us he loves you. Look at what he has written on the present he sent out for you: 'Your friend, Jose.'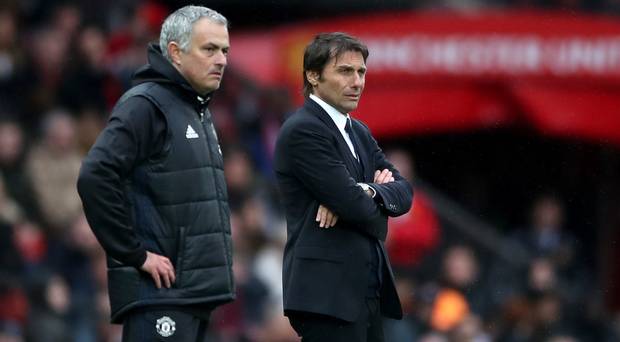 He continued: "Can you promise us that next time you play against him you will share a sign of peace? Come on, Antonio…you will be friends forever!"
The Chelsea manager refused to take the shirt when he was offered saying: "No, you can take it with you. Keep it, you will give it to me later."
This is another episode of the mind games between the two managers who have been taking hits back and forth at each other.
This rivalry may not last long since Antonio Conte seems to be unsettled in London and might leave the Blues soon.