Mohamed Salah have completed his switch to Liverpool joining from Serie A outfit Roma for £34.3m.
This would be the 25-year old's second spell in the Premier League after his somehow disappointing experience at Chelsea.
Liverpool manager Jurgen Klopp sees Salah as a perfect fit to his style of play which grants high expectations to this transfer.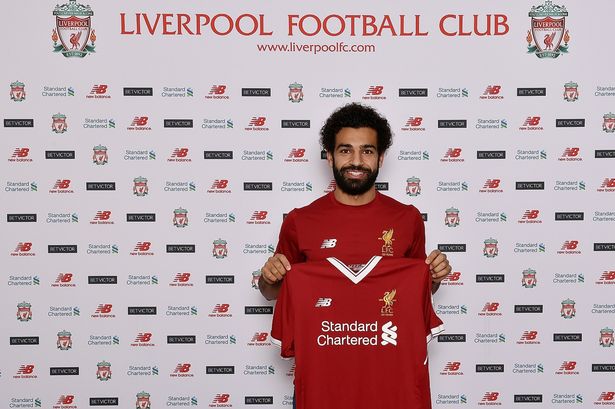 Klopp said:
"Mohamed has the perfect mix of experience and potential – this is a really exciting signing for us,
"He knows the Premier League, he has pedigree in the Champions League and he is one of the most important players for his country.
"His record in Italy has been outstanding and he possesses qualities that will enhance our team and squad. I have followed him since he emerged at Basel and he has matured into a really good player.
"His pace is incredible, he gives us more attacking threat and we are already strong in this area. I like that we will make it even more competitive.
"Most important though, for us, is that he is hungry, willing and eager to be even better and improve further. He believes in what we are trying to do here at Liverpool and is extremely keen to be part of it. He is very excited about performing for our wonderful supporters.
"He is an ambitious player who wants to win and win at the highest level; he knows he can fulfil those ambitions with Liverpool.
"I welcome him and his family into our Liverpool family."