Manchester United have signed Jose Mourinho's 8th player while in charge of the club.
Alexis Sanchez has joined the Theatre of Dreams in a move which saw Aremania's Henrikh Mkhitaryan move in the opposite direction to join Arsenal.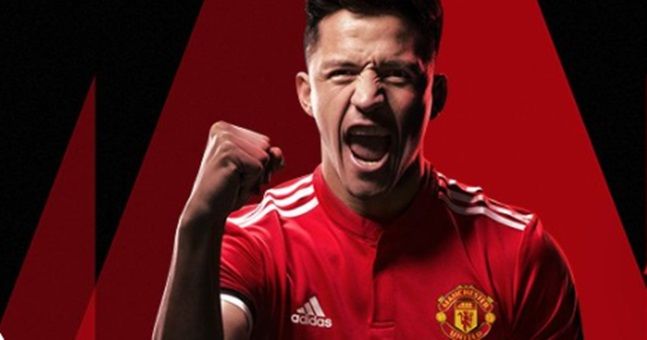 Sanchez has reportedly signed a 4 and a half year contract which will see him earn £270k per week.
The Chilean was previously linked with a move to Manchester City who looked clear to sign him before Manchester United came knocking and were able to push for the move and pull a stunt.
Alexis' contract was running out with only 6 months left which could have seen him sign a pre-contract agreement with any club and joined on a free in the summer which means the deal of getting a swap deal with Henrikh Mkhitaryan could be seen as a bargain from Arsenal's perspective.
Alexis Sanchez had this to say about the transfer:
"The chance to play in this historic stadium and to work with Jose Mourinho was something I could not turn down. I am very proud to be the first Chilean player ever to play for United's first team and I hope I can show our fans all around the world why the club wanted to bring me here."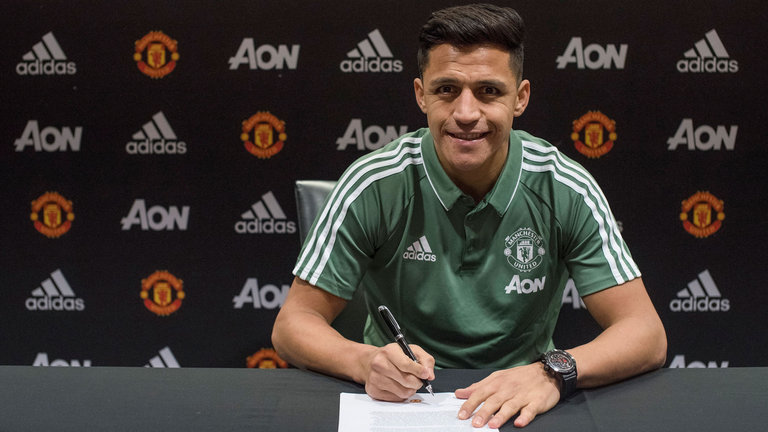 Manchester United boss Jose Mourinho added:
"Alexis is one of the best attacking players in the world and he will complete our very young and talented group of attacking players. He will bring his ambition, drive and personality, qualities that make a Manchester United player and a player that makes the team stronger and the supporters proud of their club dimension and prestige.
"I would like to wish Henrikh all the success and happiness that I am sure he is going to get. He is a player that we will not forget, especially for his contribution to our Europa League victory."
On the other hand, Arsene Wenger seemed delighted with the former Man United midfielder to his squad:
"We lose a world-class player and we gain a world-class player,
"How efficient that will work, it will be down to the performances of both players.
"Overall, I think Mkhitaryan has the qualities to integrate into our game, which is based a lot on movement and technical quality. He has a good team attitude as well and I am confident that it will work.
"He can play in all kinds of positions. On the flanks, through the middle as well. I think he is very versatile and it should help us be efficient going forward.
"He can be very penetrating with his passing and with his runs, and he knows what it is to fight at the top level."
Both players sent heartfelt messages to their former clubs and fans after the swap deal was made official which showed professionalism and class.
Mkhitaryan revealed that Arsenal are a club he's always supported:
"I'm very happy that we could finish this deal and I'm very happy to be here,
"It's a dream come true because I've always dreamed of playing for Arsenal.
"Now that I'm here, I'll do my best for this club to create history.
"I always loved the way that Arsenal played and the way that Arsene Wenger has managed the team.
"There have been a lot of young players, he's managed them and they've done very well.
"Of course I was in love with the game of Thierry Henry.
"I loved the way he played – and maybe that was the reason to support Arsenal."